Hiya ya'll!! I'm Kisame-san (at least tw of my freindsdo actually call my that) , and I LOVE THE AKATSUKI!!!!!!!!
They are AWSOME!!!!!
anyway, the two creators of my forums are two of my bestest freinds (
), so when one of them told my of Dawning of the Red Moon, I just had to check it out!!!!
I've honestly never done anything on a forum before, so with me luck!!!
btw, I did NOT come up with the idea of me being Kisame-san (me freinds think he's kind at heart...), but I guess it just kind of stuck!
Although Inuyasha is my favorite anime, Naruto is BY FAR my favorite manga!!!
I'm random, evil, kind, polite (according to freinds), have an extremely dark sense of humor, and, well, LOVE THE AKATSUKI!!!!!!!!!!!! THEY ARE THE BEST!!!!!!!!!!!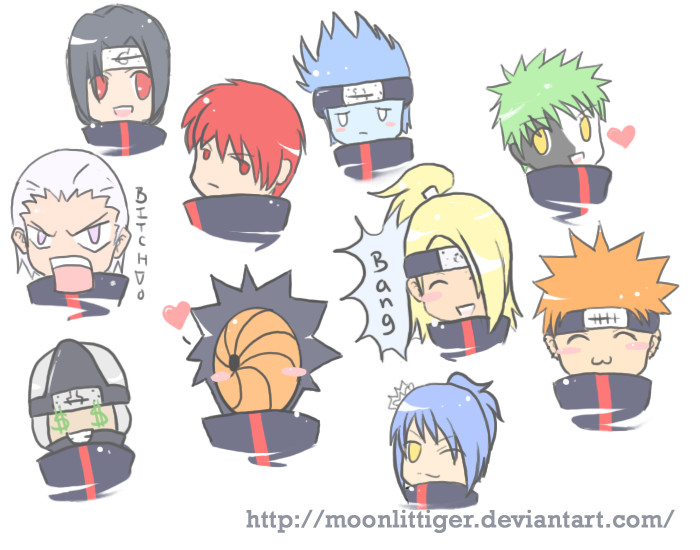 _________________
~Kisame-san
~Quote Collector

"Life is short, break the rules, forgive quickly, kiss slowly, love truly, laugh uncontrollably, and never ever regret anything that made you smile...."

"If god created mankind, then he must have included homeosexuals. So that means god is a little gay himself."

"There are two kinds of pedestrians. The quick and the dead."